I want you to remember the number 40.
40. Ready?
40% of food is wasted annually in the U.S.
40% of NYC households lack the income needed to cover basic necessities like food, shelter, and childcare
40 million people face hunger every day in the U.S.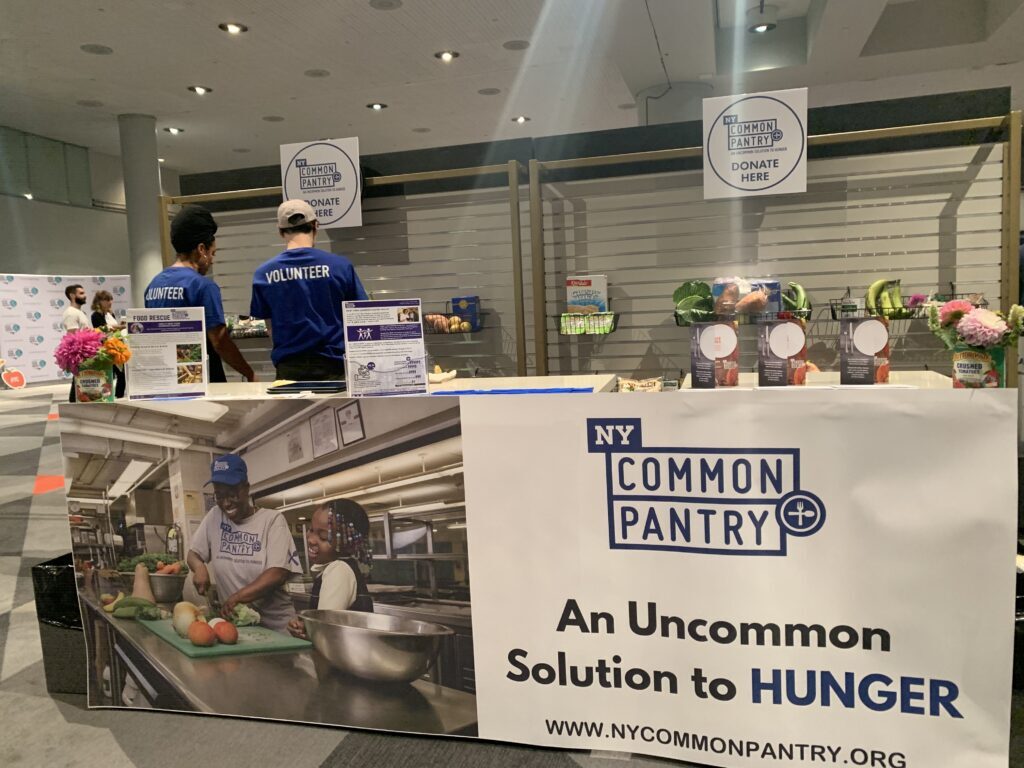 These "40" stats were front and center last week during Climate Week in NYC and especially at Stop Food Waste Day at the Javits Center Friday. We were at Stop Food Waste Day, meeting with activists, educators, colleagues, and interested citizens to share ways in which NYCP is working to combat food waste and hunger.
We've long wrestled with the fact that we have so much food waste in our city while still so many go hungry. It's shameful.
Thankfully, there's a lot we can do about it. As consumers, food providers, retailers, farmers, policy makers and advocates, we can actively do something about this.
Let me tell you what the New York Common Pantry is doing about it.
We partner with Restaurant Associates – the nation's premier on-site dining management company – to rescue nutritious food that would otherwise go into a landfill. Last year alone, Restaurant Associates donated over 21,000 pounds of high quality food to the New York Common Pantry that we then gave to pantry members or used in our hot meals program.
We received over $1.9 million in donated foods last year – over 40% recovered from restaurants, caterers, supermarkets, cafeterias and special events. Drivers and our fleet of vehicles pick up food on weekdays, evenings, at night and on weekends and bring it to our various food programs.
This food—in fact all the food we procure—goes to serve people we each see in our neighborhoods, on the subway, walking down the street ever day:
–low income new Yorkers, many working, some working multiple jobs,
–others living on fixed incomes, like seniors and the disabled.
–families, single moms, the unemployed and underemployed.
Every day people. The 1.4 million NY's that face food insecurity.
So our food goes directly to the 40% of NYC households that lack the income to cover basic necessities—last year that was 6.5 million meals.
And importantly, the food we rescue does NOT end up in garbage cans.
The food we recover does NOT end up releasing methane in landfills
The food we recover does NOT waste valuable resources like water, minerals and feed that went into producing and growing it.
Instead, this food goes to feed our neighbors. As it was intended.