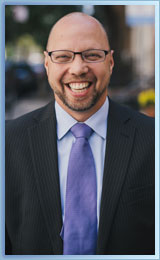 A native New Yorker, Stephen Grimaldi remembers seeing the rise of homelessness as a child, and how his working-class and poor neighbors worked hard only to barely stay ahead of eviction. The desire to do something about this impacted him, but it was when his own family fell into financial difficulty as a teenager that he realized how hard 'climbing out' of poverty was. Motivated and compelled to develop solutions to food insecurity and living within such limited means, Stephen studied Political Science and Journalism as an undergraduate. His aim was to tell his and others' stories within a policy context to create sustainable solutions for those struggling to make ends meet. Later, Stephen entered the Masters in Social Work program at CUNY Hunter. His first year placement was at Yorkville Common Pantry, the largest single-site food pantry in New York. After being a homeless outreach worker and then Social Services Director for a housing organization in New York, Stephen served as the Shelter Director at Lenox Hill Neighborhood House, a large settlement house in Manhattan. He then became Deputy Executive Director of Urban Pathways, a social service and low-income housing provider for the formerly homeless in New York City, where his duties included promoting and maintaining quality programming, supervising agency-wide operations, and fundraising.
In 2008, Stephen returned to Yorkville Common Pantry as Executive Director, helping to rebrand the organization as New York Common Pantry in 2012. Working alongside the senior team and Board of Directors, he has led the organization as it's grown to serve the entire city, with four fixed sites and 200 partner sites across four of the five boroughs. He believes that impactful, effective programming must be goal-oriented and efficient, while promoting dignity and maximizing self-sufficiency using holistic and comprehensive approaches. Stephen is responsible for implementing policies and procedures and coordinating all fundraising activity to promote diversification and innovation. He represents the Pantry at the city, state, and national level on issues impacting the people it serves, and was elected to the Food Bank for New York City's Strategy Council in 2014, after serving on its Advisory Council for four years. Stephen Grimaldi is a Licensed Master Social Worker (LMSW). He has completed all but his dissertation on his Ph.D. in Social Welfare at the CUNY Graduate Center.
Email Stephen Grimaldi, Executive Director:

Deana Murtha has 18 years of experience in development and communications. A former teacher, since 2001, Deana has worked exclusively in development at international, national, and local nonprofits, overseeing individual and institutional giving, working with boards, and determining strategy and trajectory of development and communications departments. She most recently worked as the NYC Development Director at Jumpstart, an early childhood education national nonprofit and previously held leadership positions at Big Brothers Big Sisters of New York City, New York Association of New Americans, and ACE Programs for the Homeless. She is a member of the Association of Fundraising Professionals, has a B.A. in Communications from the University of Bridgeport, and a certificate in Non-for-Profit Accounting from NYU. Deana is committed to continuously learning and finds great satisfaction in determining solutions that increase effectiveness and efficiency.
Email Deana Murtha, Senior Director of Development & Communications:

Judy Secon serves as NYCP's Senior Director of Programs and Operations. Judy brings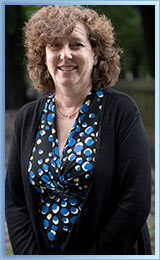 30 years of experience in the non-profit field. She was a Vice President at Phoenix House Foundation, a leading non-profit drug rehabilitation center, and most recently the Executive Director at Rye Youth Council for 15 years. She has experience related to non-profit management, organizational development, human resources, grant writing and financial oversight and budgeting. Judy received a BA in Psychology at Brandeis University and Masters in Public Administration at New York University. At NYU she majored in Management and received the Raymond Lesquer Award for Highest Scholastic Standing. She comes to NYCP with a long history and understanding of social service delivery systems, program development, and community engagement. As Senior Director of Programs and Operations, she manages the programs and services of NYCP, ensures quality in on-going operations, and develops strategic program initiatives.
Email Judy Secon, Senior Director of Programs and Operations: