Thank you for choosing to make a difference in NYC!

We have opportunities to volunteer in Manhattan and Bronx Choice pantries, as well as our Harlem Hot Meals program. Please click on one of the links below to view availability.
Please note: At this time, all volunteers must be 16+.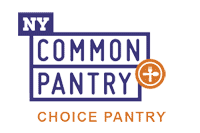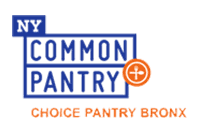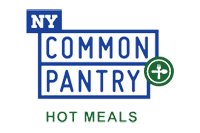 Volunteers are an integral part of the NYCP, and their contributions are invaluable and much appreciated. Without the dedication and tireless enthusiasm of our volunteers, we could not provide our services.
We also encourage companies, organizations, classrooms and families to host or participate in our off-site volunteer opportunities by holding food drives for our Choice Pantry, collecting toiletries for Project Dignity, and donating sandwiches for Help 365.
INTERESTED IN VOLUNTEERING?
Please note that due to COVID-19, all volunteers must wear masks (we can supply) at all times. We have gloves and hand sanitizer and the facilities are cleaned regularly.
In an effort to minimize exposure all staff and volunteers are working in shifts.
If you plan to be a regular volunteer, you may only do so in the following groupings:
MANHATTAN:
A) Mondays, Thursdays and Fridays
B) Tuesdays, Wednesdays and Saturdays
THE BRONX:
A) Mondays and Wednesdays
B) Tuesdays and Thursdays
For example: If you sign up for a Monday in Manhattan, the only other days you may come in are Thursday and Friday. Be mindful when signing up; since we strive to have the safest workplace possible, we will have to cancel any shifts that don't keep people within their teams. All volunteers must be 16 or older.
To volunteer, click "sign up" beside an opportunity below that interests you in our VolunteerHub. You can filter the schedule using the category drop-down below this message on the left, or view opportunities in the calendar format by clicking the calendar toggle on the right.
Thank you for your continued support of New York Common Pantry!
For questions or to reserve an opportunity for your group or team, please email
volunteer@nycommonpantry.org
.
IMPORTANT: Please complete the COVID-19 Health Screening at home before signing up for a shift or coming into the Pantry.