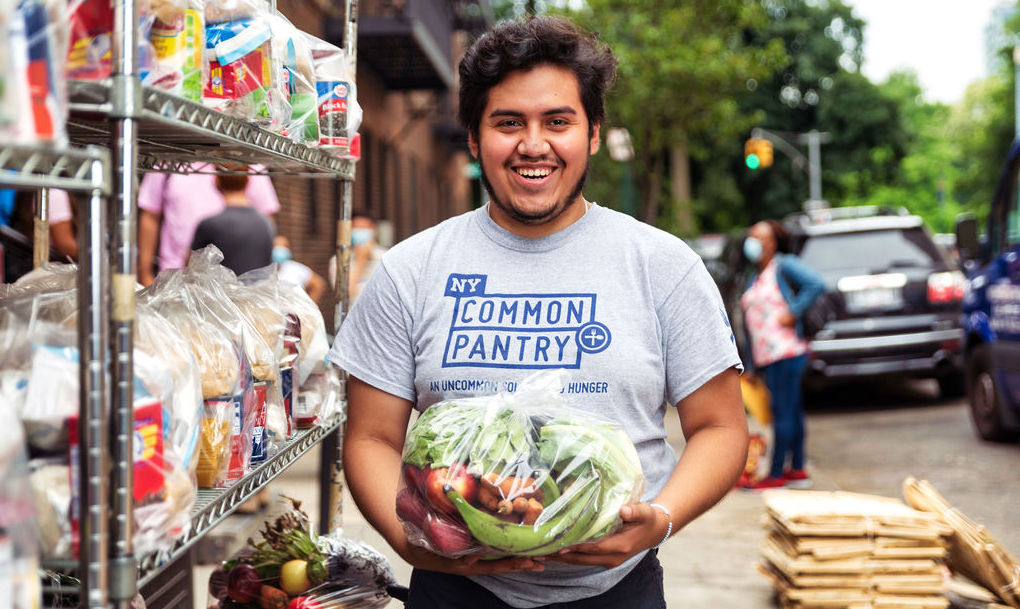 New York Common Pantry has worked tirelessly in pursuit of our mission to reduce hunger throughout New York City while promoting dignity, health and self-sufficiency. We champion the cause with an approach that addresses the underlying causes of food insecurity through an array of interconnected programs that function to establish long-term independence for those we serve. These include food pantry and meal distribution programs, case management focused on resource acquisition, and nutrition education. This all-inclusive approach positions us to advocate for our community-based programs' focus on undeserved communities.
Please donate today and you will help New Yorkers build better lives for themselves and their families.
Ways to Give:
Make a general donation with our secure giving form (below).
Make a pledge with our secure pledge form (below).
Call (917) 720-9732 to make a gift by phone.
Mail a check to: Development Office, New York Common Pantry, 8 East 109th Street, New York, NY 10029
To make a gift of securities, please download, complete and return the stock transfer form(s) to Matthew Lieberman at mlieberman@nycommonpantry.org so that we can be sure to give proper credit to all gifts of securities.
Matching gift? If your company has a matching gift program, please request a Matching Gift Form from the human resources department.
If you would like to modify or cancel your recurring gift, please contact Matthew Lieberman at mlieberman@nycommonpantry.org .
Please note: we have changed bank account details effective as of 1/1/23, please reach out to Jasmine Balosky at jbalosky@nycommonpantry.org to amend your records to ensure all future payments are credited to our new account.