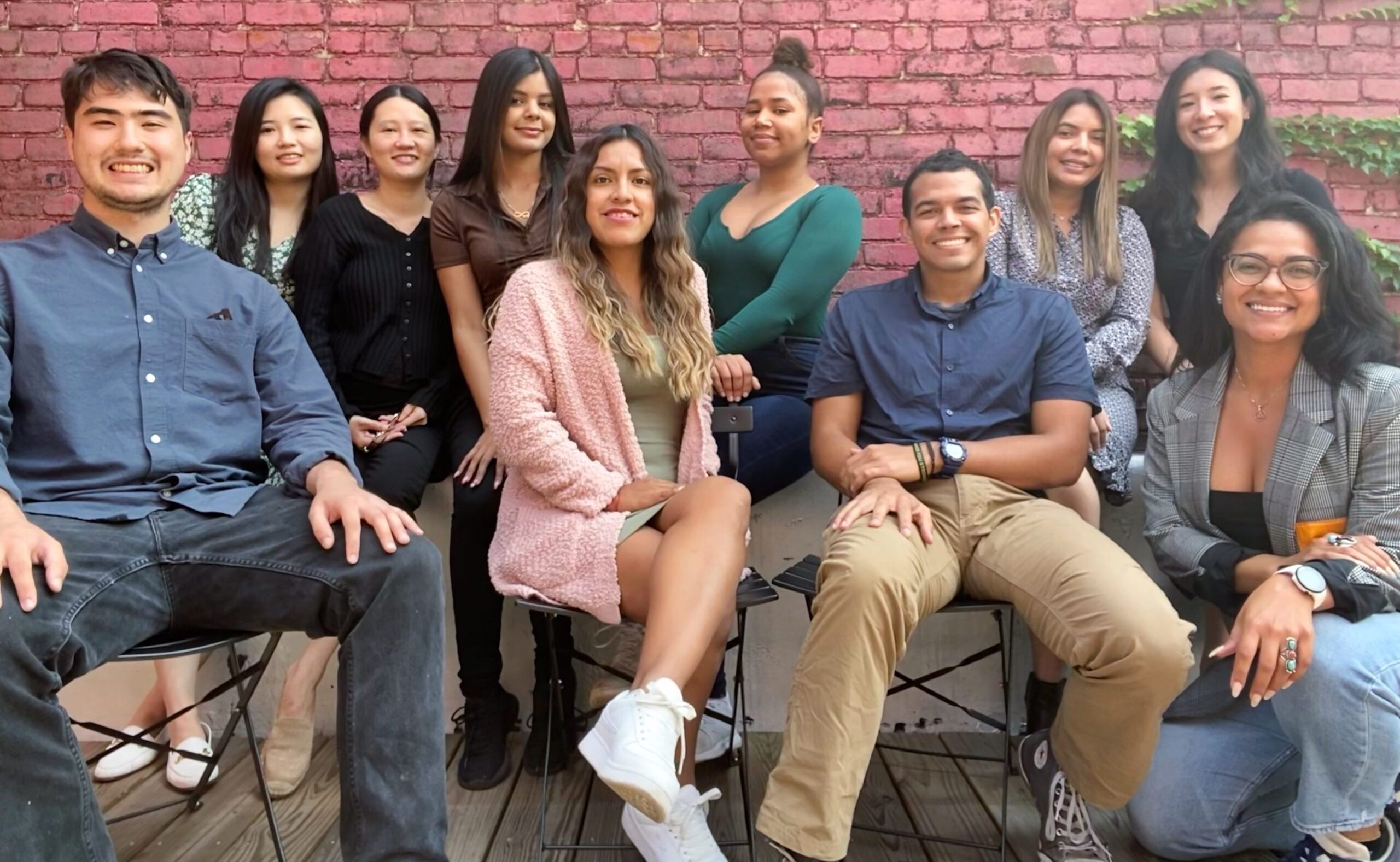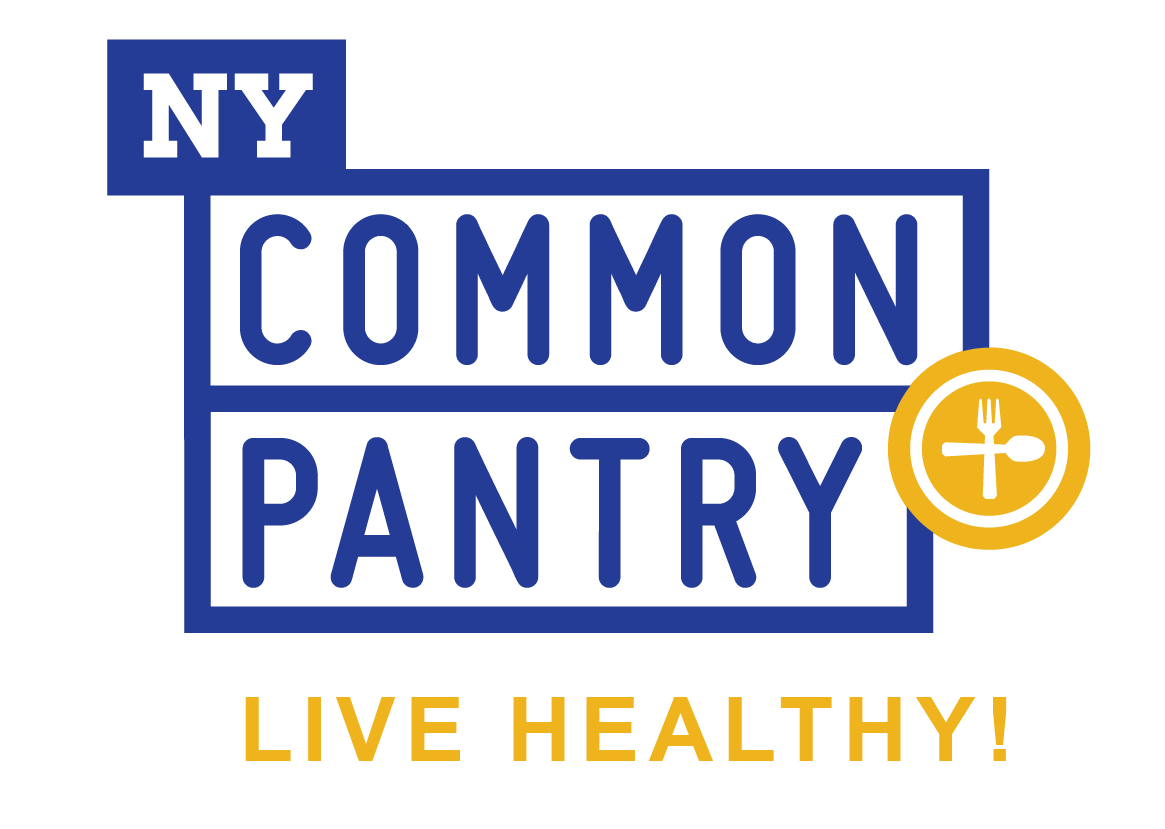 The Live Healthy! Program at New York Common Pantry offers direct nutrition education and policy system and environments programming for under-served, high-need community members, with a focus on the SNAP-eligible population.
As part of a complementary approach, the Live Healthy! program provides behaviorally-focused nutrition education and obesity prevention activities for adults and children. Delivered through single and series workshops in a variety of settings such as schools, community centers, senior centers, food pantries, community colleges and health care settings, Live Healthy! aims to change attitudes and behaviors when it comes to choosing nutrient-dense real food.
Live Healthy! is funded by the Office of Temporary and Disability Assistance through the SNAP-Ed administered grant and serves New Yorkers across all boroughs, primarily focused on high need neighborhoods in the South Bronx and Upper Manhattan.
We work everyday to get real food into our communities while promoting health, dignity, and self-sufficiency. Utilizing the social determinants of health, we take a whole-person approach to ending hunger. Pairing evidence-based nutrition education curricula with policy systems and environments approaches, we help create sustainable change for healthier neighborhoods.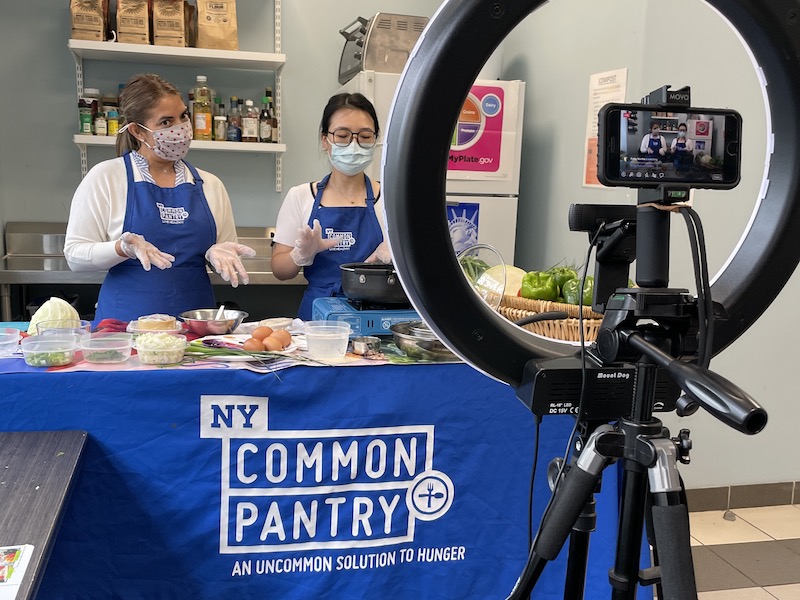 Nutrition Education
Join the Live Healthy! Team for in-person and virtual Nutrition Education Workshops offered through Zoom. Available in English, Spanish, and Chinese, our workshops lead you through the basics of nutrition, helping you to make healthy lifestyle choices and sharing tips on how to make your dollars last longer. Workshops feature tools and resources to save time, save money, and Live Healthy!
Farm to Community
Our Farm Share is a partnership between New York Common Pantry and local food providers including GrowNYC and Dagele Brothers Produce. Our produce share includes 6-8 varieties of seasonal vegetables and fruit, with the option to choose additional items. The share is enough to feed 1-2 people per week.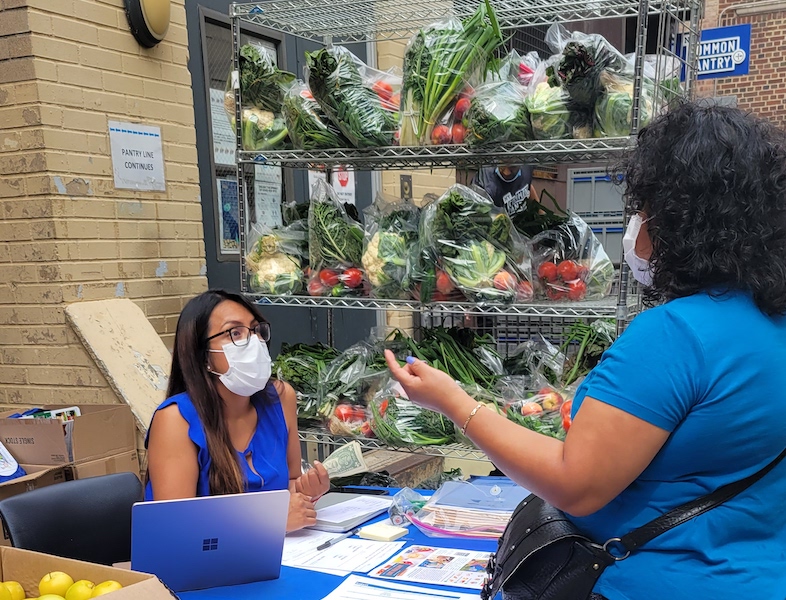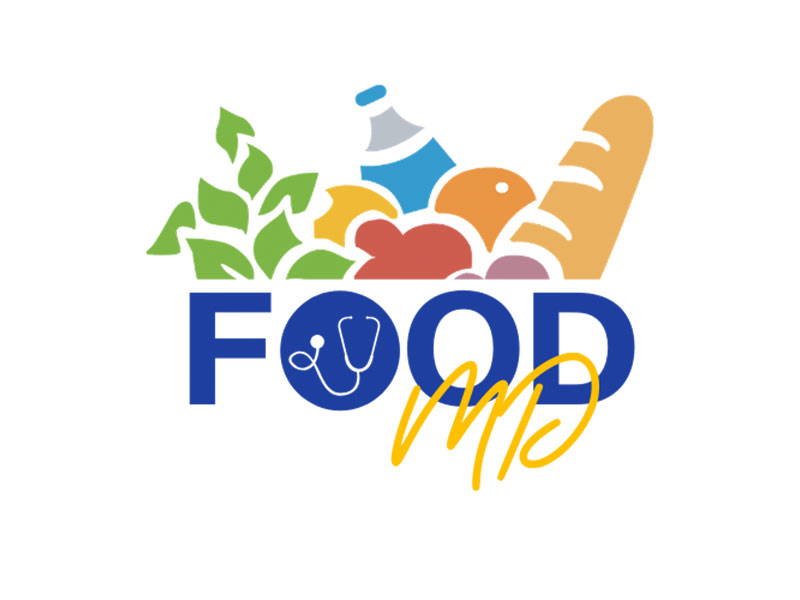 Food MD
Food MD is a prescription program designed to increase access to healthy fresh fruits and vegetables and decrease the risk for developing chronic diseases like diabetes, high blood pressure, cholesterol disorders and obesity. This program includes: complete health screening, nutrition workshops, fresh fruits and vegetables, New York Common Pantry services, free biweekly pantry distribution, and social services.
Recipe Club
Join our Recipe Club which offers LIVE cooking demonstrations through Zoom and Facebook Live. Our Recipe Club showcases easy to follow, healthy and delicious recipes using local and in-season produce. Recipe Club also features nutrition tips and resources for healthy meals within your budget! Find recipes and more on the Live Healthy! Cooks website.