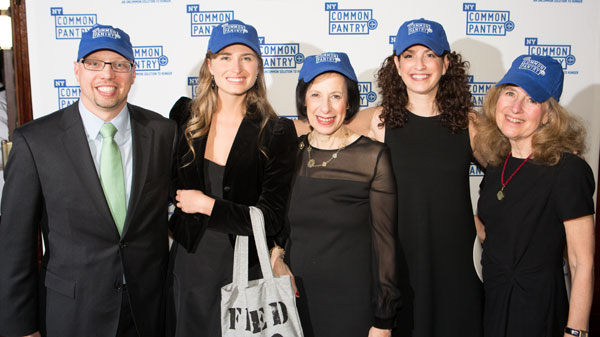 Our annual Fill the Bag Benefit was one of our most successful!  Board Chair Wendy A. Stein and Executive Director Stephen Grimaldi unveiled our name change to New York Common Pantry!  Maurice DuBois, WCBS-TV news anchor, was Master of Ceremonies and Karl Green, Director of Furniture and Decorative Arts for Bonhams in New York, served as auctioneer.
Honorees included Dr. Karen C. Altfest, who received the Founder Award.  Community Partner Awards were presented to Fairway Market and Lauren Bush Lauren, FEED.
2013 Fill the Bag Benefit from New York Common Pantry on Vimeo.