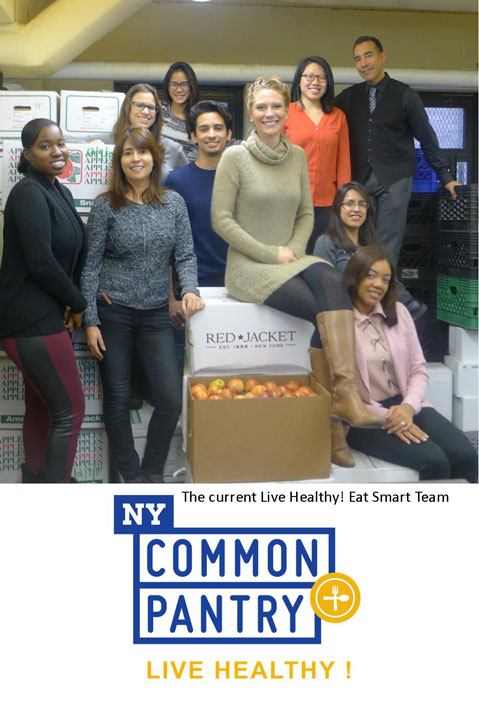 New York Common Pantry (NYCP) has been awarded a grant of $1,048,390 per year for 5 years from the New York Office of Temporary Disability Assistance to institute an Eat Smart New York (ESNY) nutrition education program in parts of Upper Manhattan, the Bronx, and Queens.   The program is expected to reach as many as 4,800 participants each month through over 20 community partner agencies.
The ESNY program will enhance and expand NYCP's nutrition education efforts, including its Live Healthy! program, which presents a holistic curriculum including active living, social supports and self-esteem elements to educate adults and children, about healthy eating and nutrition, active living and resiliency skills to improve their overall quality of life.  It will provide a greater impact in the fight against obesity and other nutrition-related issues faced by SNAP-eligible residents in the city.
ESNY is a federally funded program that promotes the acquisition of life-long healthy habits in order to prevent nutrition-related health problems by providing free nutrition and anti-obesity workshops.