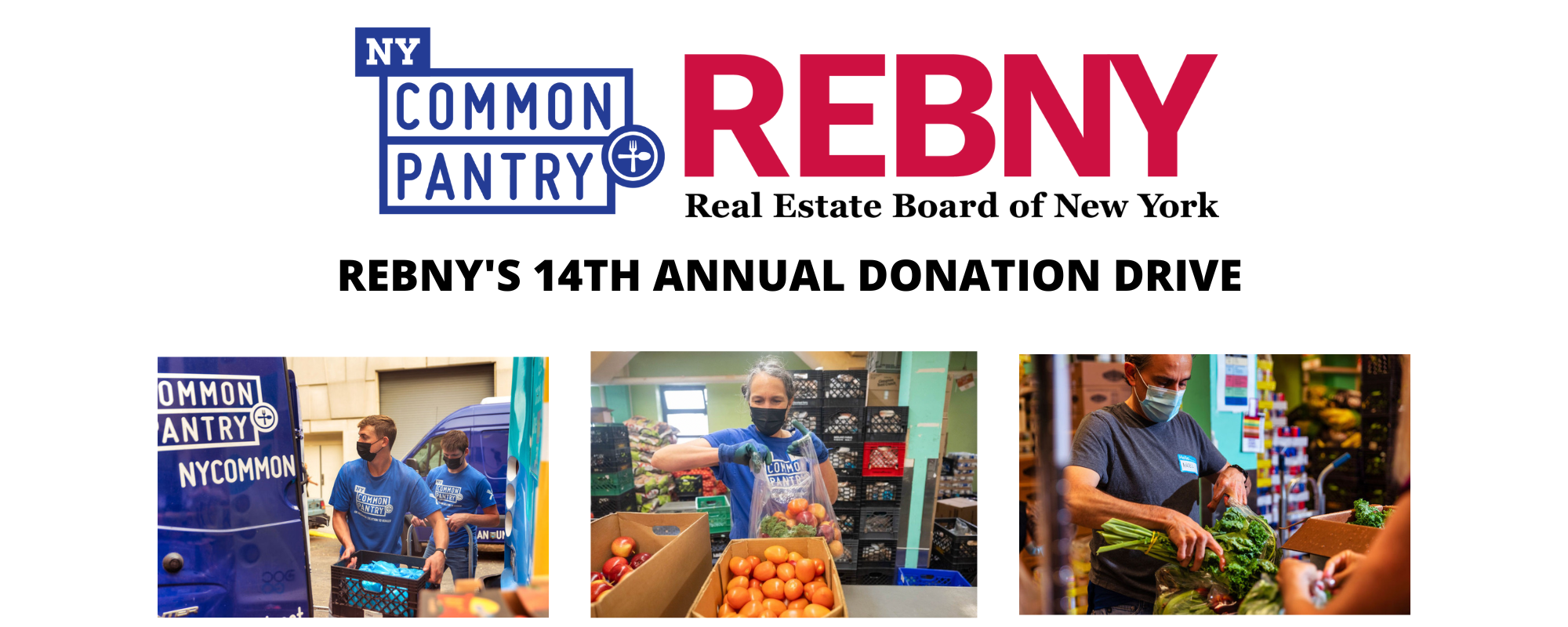 Thank you for participating in the
Real Estate Board of New York (REBNY)'s
Food + Donation Drive with the goal of getting food into the hands of those who need it most. You are helping ensure that our neighbors have something to eat—during the holidays and throughout the year.
As we continue to meet the increased demand, we continue to need additional resources for food procurement and services to assist those who turn to us in times of urgent need.
This 14th Annual Donation Drive figures prominently in this partnership, and we want to thank REBNY as one of the most generous contributors to our mission. Additionally, this Drive will run from September 7th through October 14th.
To the community: we could not be more grateful for your compassion. There are so many ways for you to support our local food bank, as outlined below.
HERE'S HOW YOU CAN HELP:
DONATE DIRECTLY
Please make checks payable to New York Common Pantry, or scroll down to make your fully tax-deductible donation.
DONATE SUPPLIES
View our Amazon Wish List to purchase back-to-school items for donation directly. Items will be shipped and promptly prepared for donation. All purchases are 100% tax-deductible.

New York Common Pantry's (NYCP) mission is to reduce hunger and promote dignity, health and self-sufficiency in New York City. It addresses the underlying causes of food insecurity through interconnected programs, including food pantry and meal distribution programs, case management focused on resource acquisition, nutrition education, as well as a newly-launched Mobile Pantry program. This all-inclusive approach positions us to advocate for our community-based programs' focus on underserved communities living at and below the poverty line. It is this focus on the whole person, supported by data-driven management and effective programs, which defines our method, as we recognize that poverty impacts not only financial resources, but health, as well.