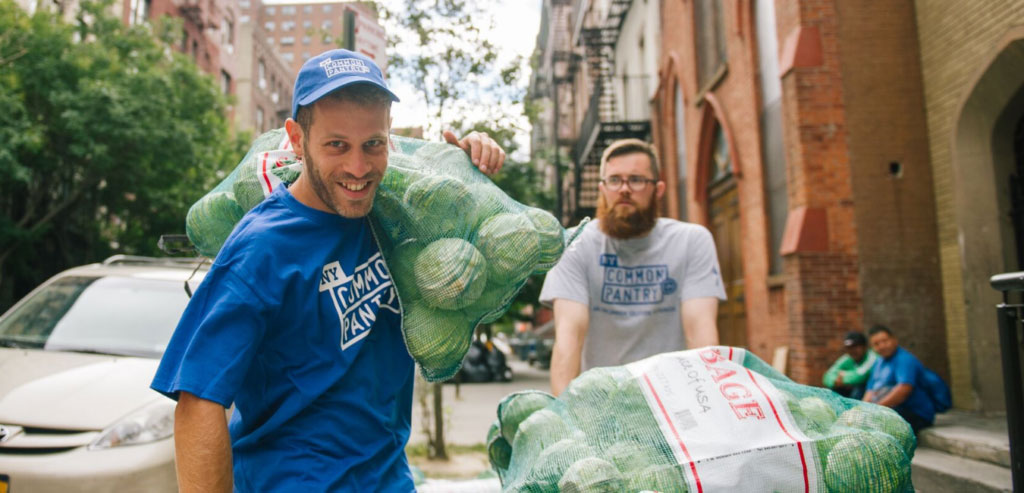 New York Common Pantry strives to both reduce hunger through directly providing food to those who need it and to reduce food waste. We can do both!
Did you know:
40% of the US population is food insecure
40% of the food produced each year in the U.S. ends up in a landfill or is left to rot in the field
To reduce both, New York Common Pantry works with corporate partners and individuals to "rescue" food that would otherwise go into a landfill.
Food Rescue
Pick-up/Drop-off of Food:
We have temporarily disabled our online food donation scheduling, and we will only be able to pick up donations with our vehicles on a case by case basis. Please assist us by dropping off your donations onsite if possible, including shelf-stable food items, sandwiches and brown bag lunch kits.
Hours and Locations for Donation Drop-Offs;
Choice Pantry Manhattan & Hot Meals Program
(Shelf-Stable Food Items, Fresh Produce, Sandwiches) Monday – Saturday 9:30AM to 3:30PM
8 East 109th Street
New York, NY 10029
Choice Pantry Bronx
(Shelf-Stable Food Items and Fresh Produce only).
Wednesday – Friday 9:30AM to 1:00PM
1290 Hoe Avenue
Bronx, NY 10459.

Food Donation Enquiries: foodrescue@nycommonpantry.org
In order to minimize contamination, we strongly encourage following best practices and adhering to food safety standards when preparing or donating food. This includes proper hand washing, using gloves, and wearing hairnets.
You can also shop online and send food directly from our registries at Amazon, Target, Walmart.