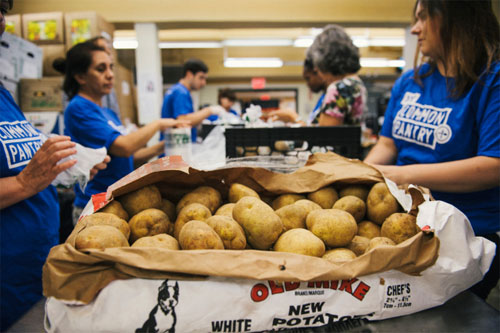 Thanks for wanting to make a difference in NYC! If you'd like to learn more about us, feel free to schedule a time to visit and tour our program or invite a Common Pantry staff member to present to your group off-site.
Volunteers are an integral part of our organization, and their contributions are invaluable and much appreciated. Without the dedication and tireless enthusiasm of our volunteers, New York Common Pantry could not provide its services.
We have many opportunities in our Pantry and Hot Meal programs for volunteers (groups or individuals) 4 years old or older. Or, volunteers may help with clerical tasks such as mailings, data entry and filing on weekdays.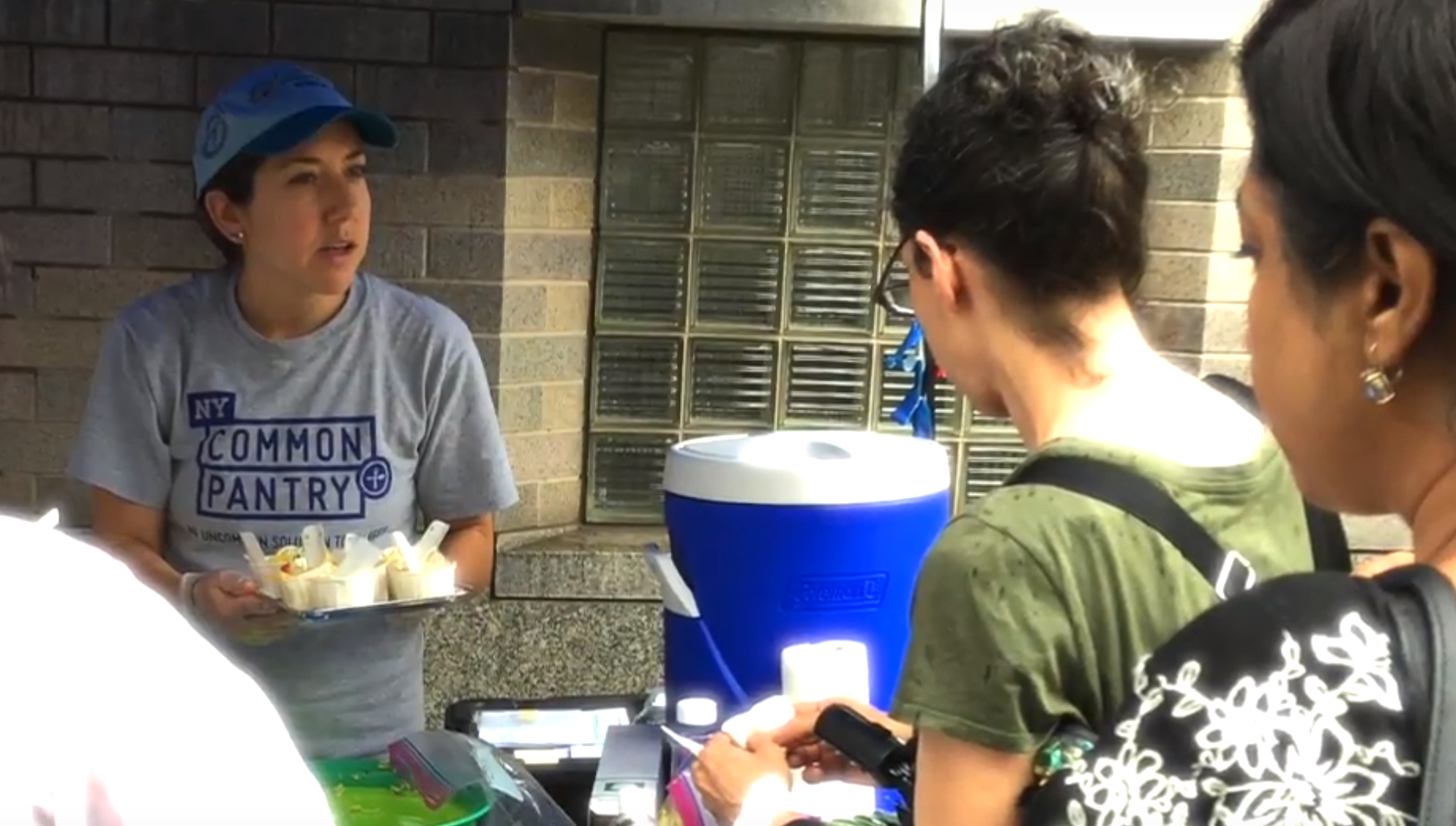 We are in the process of developing more opportunities for younger volunteers. Small groups of younger volunteers (so far we've worked with Kindergarten and up) may come and hear introductions to the Common Pantry and/or pack produce for our pantry program.
We also encourage companies, organizations, classrooms and/ or families to host or participate in our monthly food drives or to collect more generally while keeping in mind our nutrition initiatives.
INTERESTED IN VOLUNTEERING?
VOLUNTEER GROUPS
While individuals must submit a Volunteer Application From, groups do not. If you are a Volunteer Group, click here to Sign Up
If you want to bring a smaller group than the requested number, we will recruit additional individuals/ groups to join you.
The best way to coordinate an event is reading through the schedule, and contacting our Volunteer Line with a preferred activity and a range of dates/ number of people interested. From there, we will let you know which dates are available on the Common Pantry's end and also answer any questions you may have.
INDIVIDUAL VOLUNTEERS
If you are an individual interested in volunteering, please fill out our Volunteer Application Form and submit it by mail, email or fax to:
Attn: Volunteer Coordinator
New York Common Pantry
8 East 109th Street
New York, New York 10029
Phone: (917) 720-9710
Fax: (917) 720-9670
Email:
volunteer@nycommonpantry.org
Please follow up after the submission of your application.
Click each picture to learn about some of our wonderful volunteers!