There are many ways to support NYCP all year!
Make Sandwiches
One of the easiest ways to volunteer is to make sandwiches during times when our kitchen is closed.
Sandwiches can be any kind, but must be sealed individually (preferably in zip-lock bags).
We can generally accept 1-200 sandwiches.
Health and food safety standards require those preparing sandwiches wear gloves and hats or hairnets.
Please drop off sandwiches at the Help 365 service window during these times:
Thursday, Friday, or Saturday: 9am – 6pm
Sunday: 2pm – 6pm
Organize a School or Company Food Drive
NYCP distributes food to hungry New Yorkers all year long. Your school, company, or religious organization can help by collecting food on a monthly basis. Below are suggested themes for monthly collections: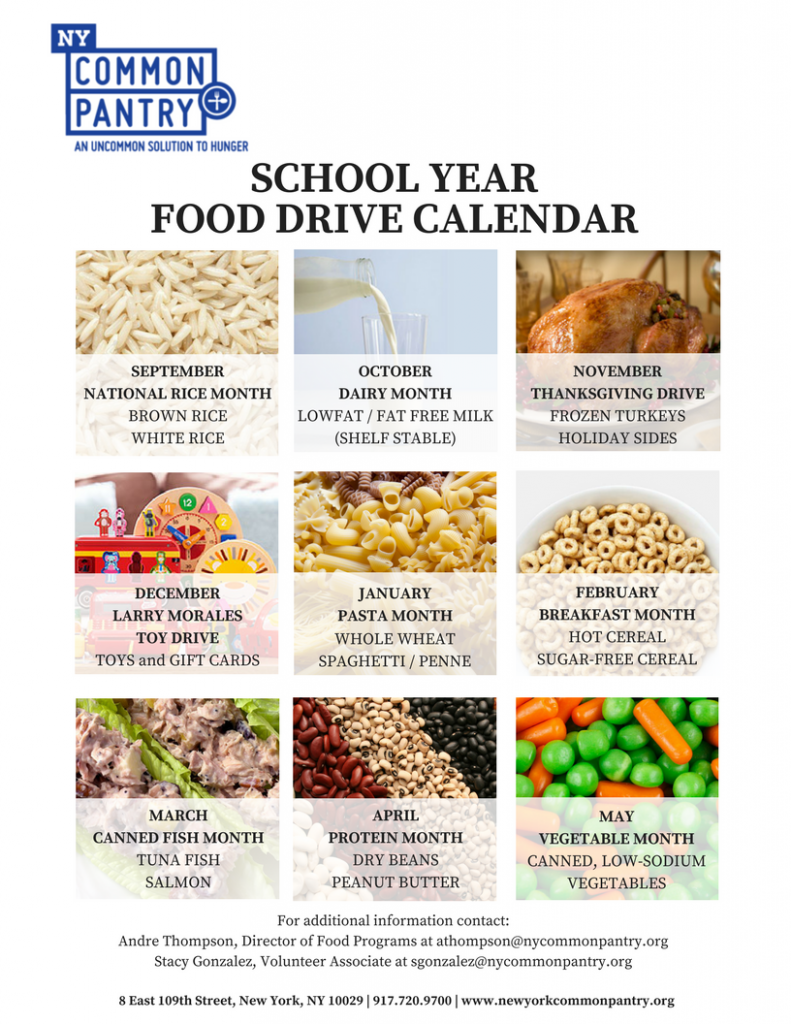 Schools -Monthly Food Drive Calendar
For questions about donating food or starting a Food Drive for NYCP, called Andre Thompson, Food Programs Director, at (917) 720-9724 or email foodrescue@nycommonpantry.org.
To schedule pick up of large donations, please complete our Food Pick Up Form.
Get Creative
People have shown support for NYCP in very creative ways! We'll be posting some of those stories here soon.