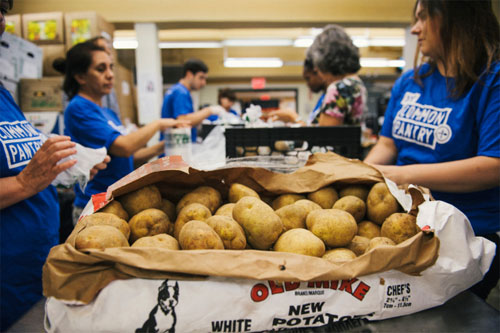 Thank you for choosing to make a difference in NYC!
We have many opportunities to volunteer in Manhattan and Bronx Choice Pantry sites and at our Manhattan Hot Meals program.  * Please note: Volunteers 12- and 13-years-old must have a chaperone present to volunteer while volunteers 14 years and older can participate independently. We are in the process of developing more opportunities for younger children.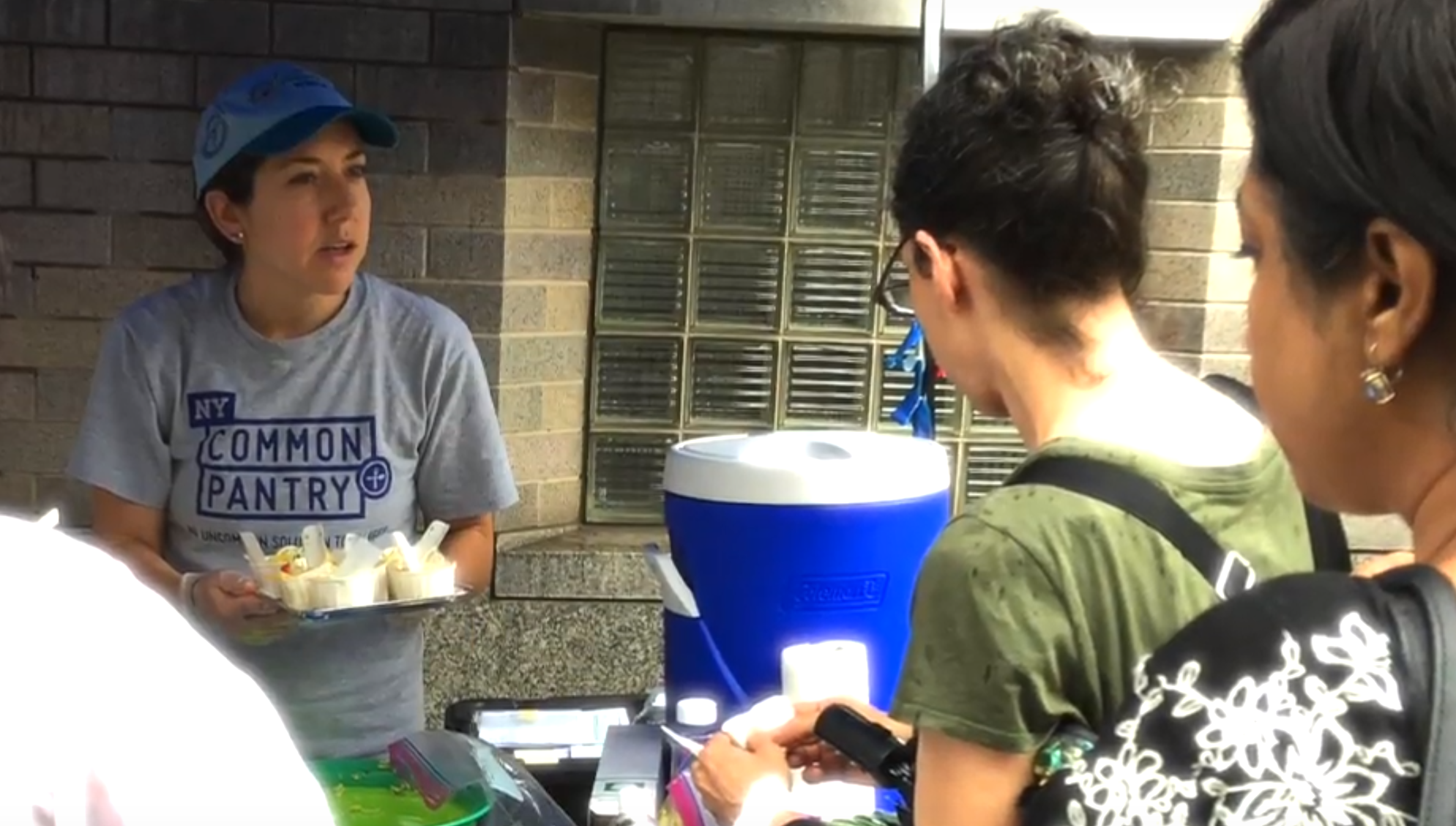 We also encourage companies, organizations, classrooms and/or families to host or participate in our off site volunteer opportunities by holding food drives for our Choice Pantry, collecting toiletries for Project Dignity, and donating sandwiches for Help 365.
Volunteers are an integral part of the NYCP, and their contributions are invaluable and much appreciated. Without the dedication and tireless enthusiasm of our volunteers, we could not provide our services.
INTERESTED IN VOLUNTEERING?
Due to COVID-19  we will not be using volunteers from Monday, March 16-Sunday, March 29th. To sign up for future shifts go to our calendar

here:
For Donations to help us with purchasing much needed food at this time please click here.