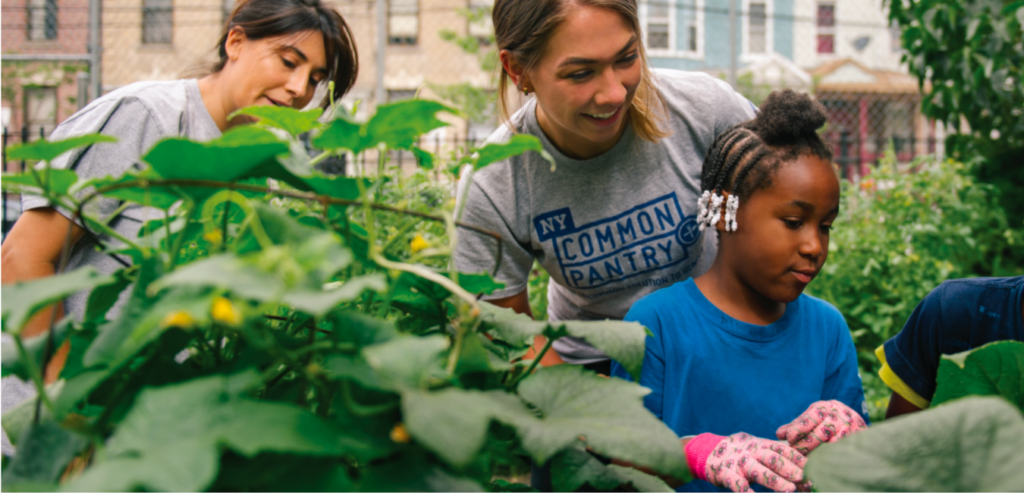 The Live Healthy! Program at New York Common Pantry offers direct nutrition education and policy system and environments programming for under-served, high-need community members, with a focus on the SNAP-eligible population.
As part of a complementary approach, the Live Healthy! program provides behaviorally-focused nutrition education and obesity prevention activities for adults and children. Delivered through single and series workshops in a variety of settings such as schools, community centers, senior centers, food pantries, community colleges and health care settings, Live Healthy! aims to change attitudes and behaviors when it comes to choosing nutrient-dense real food. Additionally, Live Healthy! works with a variety of groups to establish policy, system, and environment changes that bolster initiatives aimed at creating foodscapes that promote and encourage health within neighborhoods, including establishing farm share programs (community supported agriculture) and preventative approaches including Food MD, the fruit and vegetable prescription program.
Live Healthy! is funded by the Office of Temporary and Disability Assistance through the SNAP-Ed administered grant and serves New Yorkers across all boroughs, primarily focused on high need neighborhoods in the South Bronx and Upper Manhattan.