NYCP is kicking off its Thanksgiving Holiday food drive and we want you want to get involved!  So many New Yorkers need your help to provide a festive meal for their families this holiday season.  Please join us in making a difference in the lives of the men, women, and families we serve.
Individuals, companies, schools, and community organizations made it possible for us to serve over 62,000 people across NYC in 2017—including 10% more Thanksgiving food than the previous year. This year, we'll distribute Thanksgiving packages to nearly 2,700 households, including 500 Choice Pantry Bronx families. Your support will help us meet this growing demand.
There are 3 ways to support New Yorkers in need during this time of year:
1. Make a Monetary Donation— $40 provides one family with a complete holiday meal.
2. Organize a Food Drive — collect Thanksgiving food items for NYCP. The last day for pick ups is Wednesday, November 14th. Use our online form for scheduling. See our Thanksgiving Food Drive page for more information.
3. Start an Online Food Drive — shop and send food drive items to NYCP via You Give Goods. All items must be ordered by November 9th to allow time for delivery, inventorying, and sorting.
Your contributions will help our neighbors in need have a happy, healthy holiday. Thank you for your support!
Meet Lisa, and Hear Her Story
Lisa's story of resilience is powerful and inspiring. This video was created by our amazing supporters the Robin Hood Foundation and includes an introduction by Oprah Winfrey.

NYC Food Assistance Collaborative:
Learn More Through Video Filmed at NYCP
Each year, nearly 1.4 million New Yorkers rely on emergency food assistance. The delivery of that assistance requires a complex network of food suppliers who distribute food to a thousand neighborhood pantries and soup kitchens. Until recently, however, there was little coordination between those suppliers. No one really knew what food was going where, much less whether it was reaching neighborhoods where it was needed.
In 2015, working with the New York City Mayor's Office of Food Policy, the Helmsley Charitable Trust convened the key players in emergency food assistance – City Harvest, United Way of New York City, New York City Human Resources Administration, and the New York State Department of Health-Hunger Prevention and Nutrition Assistance Program (HPNAP). Together, they formed the New York City Food Assistance Collaborative, setting out to change and improve the system.
The Collaborative has transformed the system, enabling data-sharing to identify the city's most underserved neighborhoods and help local pantries build the capacity to distribute another 15 million pounds of food annually.
Watch to learn how successful collaboration is making it possible for more New Yorkers in need to feed themselves and their families.
New York Common Pantry Receives
Fourth Consecutive 4-Star Rating from Charity Navigator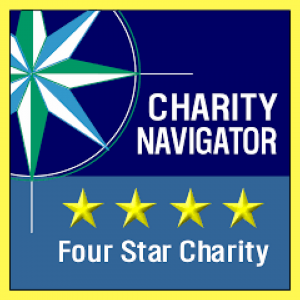 New York Common Pantry (NYCP) has received its fourth consecutive 4-Star rating from Charity Navigator. Scores are determined by analysis of financials, accountability, and transparency. Attaining a 4-star rating—the highest possible—verifies that NYCP exceeds industry standards and outperforms most charities in its area of work.
Only 12% of the charities Charity Navigator evaluates have received at least 4 consecutive 4-star evaluations, indicating that NYCP outperforms most other charities in America. This exceptional designation from Charity Navigator sets NYCP apart from its peers and demonstrates to the public its trustworthiness.