Nourish Member Highlight: Diane Spears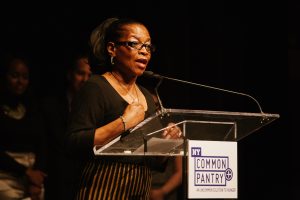 Ms. Diane Spears is a new face in the NYCP community. A resident of the Bronx and a senior citizen, she found us through our new Nourish program. Diane has a zest for life and can often be found chatting with other seniors from her community. Lately, she's been telling them about the Nourish program and encouraging them to participate.
At our most recent Fill the Bag Benefit, Diane recognized the Nourish program that has helped her to add good, quality food to her cabinet, which she considered a blessing. According to Diane, "I can tell you first hand that having the new Nourish program in the Bronx is making a real difference in our community."
Click here to learn more about Nourish and view footage from our February 2016 ribbon cutting ceremony.