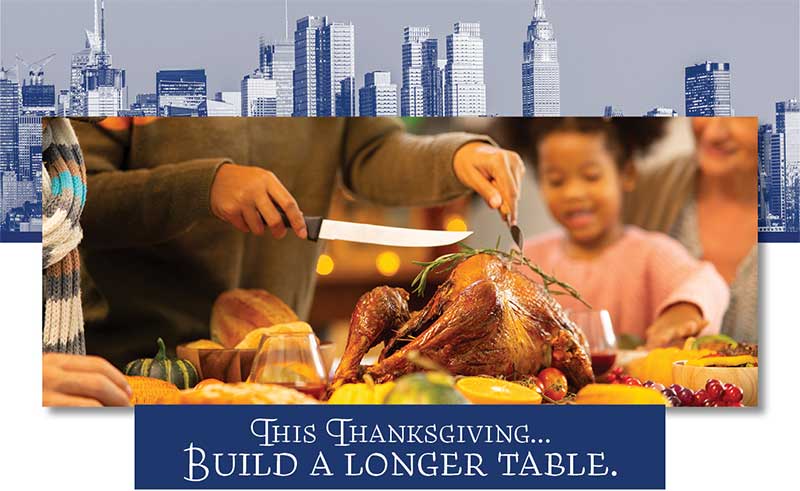 Hunger does not discriminate. An ongoing pandemic, a double digit unemployment rate, storms and flooding – NYC families have seen a lot of destruction in 2021. The thought of a full table for Thanksgiving is out of reach for many.
You can change that.
Your donation of $50 will provide a full holiday meal – turkey, sides, fresh produce – for one family. That's one more family that will be able to sit together, share colorful, nutritious dishes, and make memories they'll share for years to come.
You can give that gift.
Ways to Give
Call (917) 720-9732 to make a gift by phone.
Mail a check to: Development Office, New York Common Pantry, 8 East 109th Street, New York, NY 10029
Thank you for your support!