The annual Turkey Drive starts in September and continues until Thanksgiving.
There are two ways to support the Turkey Drive:
1. Make a monetary donation — $40 provides one family with a complete holiday meal.
2. Collect Thanksgiving food items.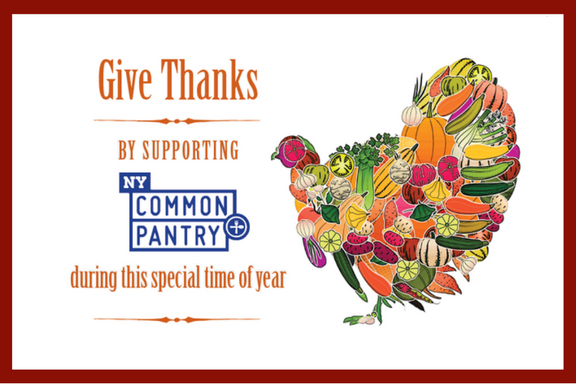 For assistance with monetary donations, contact Neill Bogan at (917)720-9707 or nbogan@nycommonpantry.org.
For Holiday Food donations, email: foodrescue@nycommonpantry.org