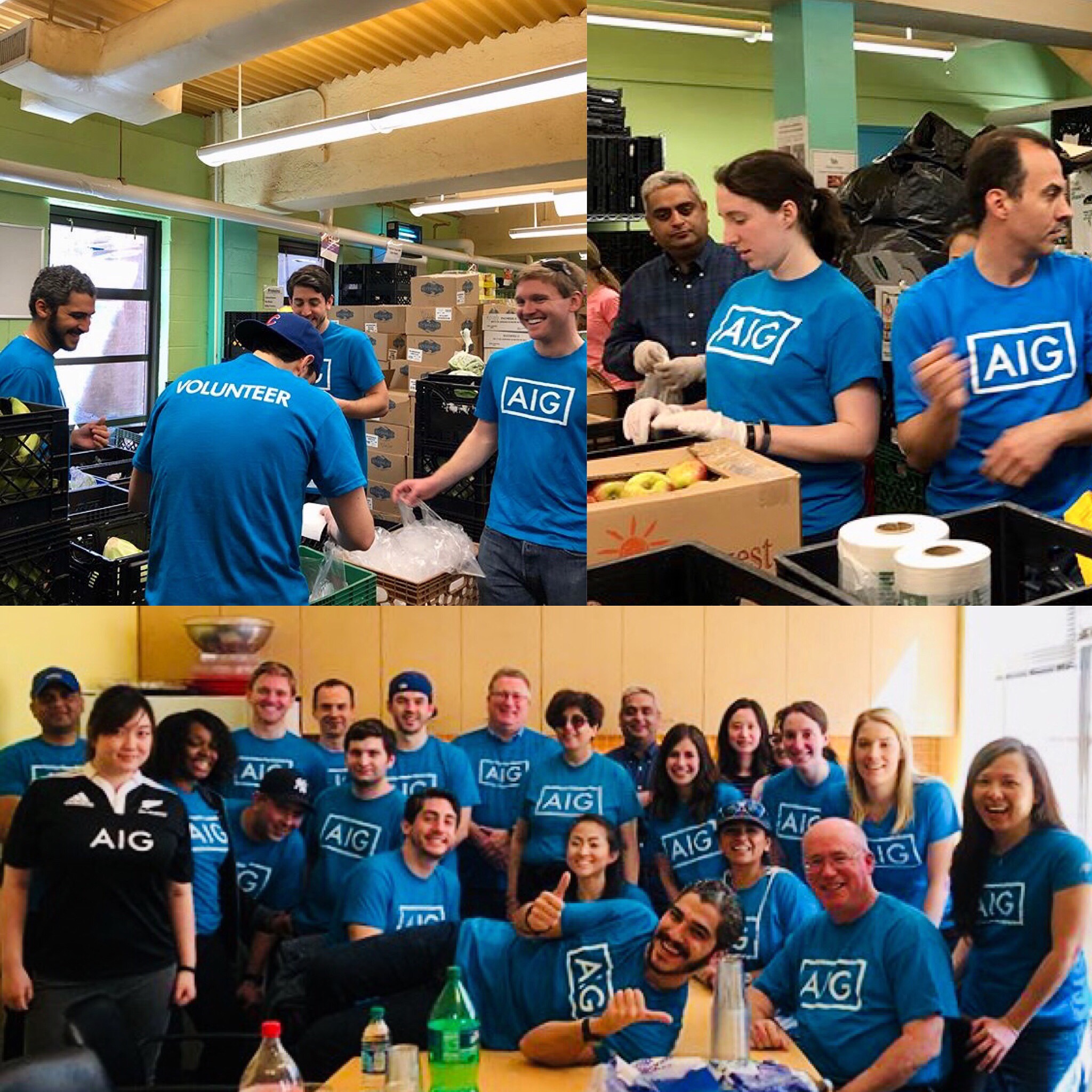 AIG has renewed its grant support of NYCP and its employees have provided almost 1,400 hours of volunteer service over the past six years. The partnership between AIG and NYCP is based in long-term volunteerism and on-site volunteer participation.  In the past year alone, 148 AIG volunteers served on 9 service days in the Choice Pantry program. AIG also supports the Fill The Bag benefit, the Larry Morales Toy Drive and holiday food drives.
NYCP's Executive Director Stephen Grimaldi says, "We are incredibly grateful for AIG's ongoing financial and volunteer support. Need in New York City doesn't slow down in the summer, but our volunteer pool does get smaller. We can count on our dedicated AIG volunteers year-round and value this robust partnership."
AIG employees volunteer thousands of hours to nonprofits in the communities where they work, live, and serve their customers. At the corporate level, AIG global charitable giving program reflects three broad social themes: safety, security, and disaster preparedness and relief. To learn more about AIG's Corporate Citizenship, visit: www.aig.com/citizenship.