New York Common Pantry (NYCP) collects food throughout the year to stock our pantry shelves.
Below is our School Year Calendar with monthly themes. We welcome other items, provided they meet our nutrition standards.
To schedule pick up of large donations, call Andre Thompson at (917)720-9724 or email foodrescue@nycommonpantry.org.
Pick up hours are Monday-Friday from 10:00 AM – 4:00 PM.
For questions about donating food or starting a Food Drive for NYCP, call our Volunteer Line at (917)720-9710 or email volunteer@nycommonpantry.org.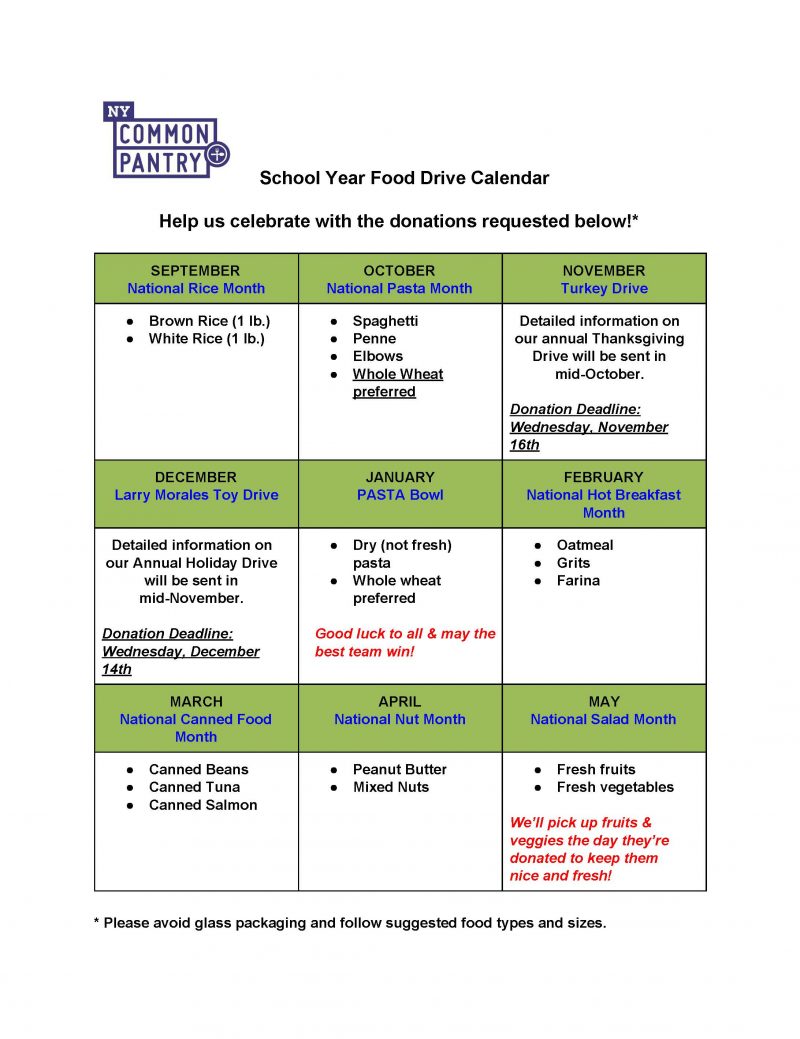 School Year Food Drive Calendar (PDF version)