Thank you for your interest in volunteering at New York Common Pantry (NYCP)!

 



Volunteers are an integral part of NYCP's programs. Without our dedicated volunteers, we would not be able to meet the great demand of our food-insecure neighbors.

 

Volunteering in our programs is great for individuals looking to give back to their community and groups looking to combine team building with community service. 

Please complete the Volunteer Application form if you are interested in becoming a volunteer.

 Note: Submitting an application does not a guarantee a volunteer spot.
The calendar above lists volunteer shifts available in our Choice Pantry and Hot Meals programs.  
Choice Pantry volunteers help provide free grocery packages for food-insecure families.

Hot Meals volunteers help prepare or serve a nutritious meal to guests in need.
If you are interested in scheduling a volunteer activity for yourself* or your group at our 8 East 109th Street location, click on the shift you would like to participate in on the calendar and provide the required information to request participation. Our Volunteer Manager will contact you with details about your requested shift.

SHIFT AVAILABILITY





If no shifts are listed on a certain date, we have reached volunteer capacity for that date.
The first open dates in the following month appear at the bottom of each page. 
Available volunteer opportunities are posted three months out.

NOURISH PROGRAM VOLUNTEERS
We also need volunteers for our Nourish Program which provides supplemental food resources to low-income seniors.
Nourish is based out of the NYCP Mott Haven office, the Hunts Point warehouse, and at many partner sites throughout New York City.

At partner sites individuals and small groups (2 to 5 people) are needed once a month to pack and distribute food.   

If you are interested in volunteering for Nourish, please fill out the Volunteer Application.

For additional information contact Stacy Gonzalez at sgonzalez@nycommonpantry.org.
QUESTIONS? Reach out to us at (917)720-9710 or volunteer@nycommonpantry.org
Volunteer Spotlights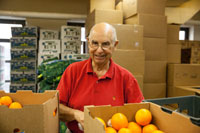 Stanley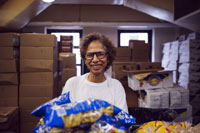 Bibi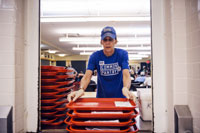 Melissa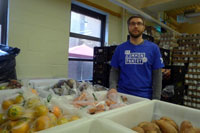 Tyson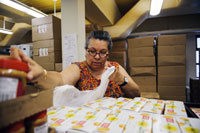 Gennie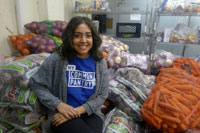 Massiel
Click each picture to learn about some of our wonderful volunteers!